Three students of the Master's degree in Energy Engineering of the Politecnico di Milano have won the Thesis Prize 2021 awarded by AiCARR, Cultura e Tecnica per Energia Uomo e Ambiente for the best theses focused on issues related to energy efficiency and sustainable well-being.
Daniele Bartolotta is the author of the thesis "Provision of Ancillary Services by the HVAC Systems of Buildings: An Approach based on Genetic Algorithms" (supervisor: Davide Falabretti).
Nicholas Croci and Matteo Fusaro worked together on the thesis "Analisi delle prestazioni annuali di una macchina indiretta a R290 e confronto con macchine a R410A" (supervisor: Luca Molinaroli).
Congratulations!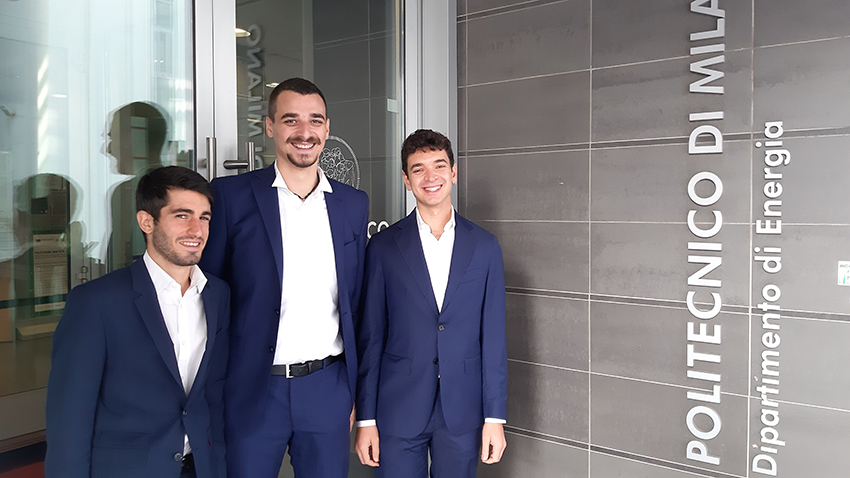 Open Days are officially taking off for all those students that after their Bachelor's Degree, mean to pursue postgraduate studies at Politecnico di Milano.
From May 26th to May 28th, Politecnico offers a rich calendar full of online meetings dedicated to gaining knowledge about the University and the different Master's Degree programmes offered.
Presentation of the days: LINK
---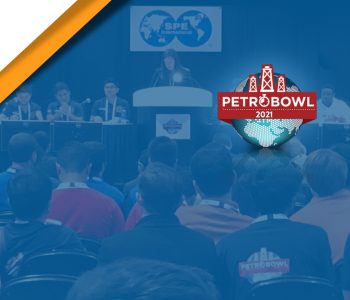 The PetroBowl Competition pitches Society of Petroleum Engineers (SPE) student chapter (SC) teams against each other in a series of quick-fire rounds, answering technical and nontechnical energy industry-related questions. The contest has grown in size and popularity since its debut in 2002, and in 2015 was taken global with the introduction of six (Africa, Asia Pacific, Europe, South America and Caribbean, Middle East, and North America SPE regions) regional qualifier contests. Top 32 teams are invited to the PetroBowl® Championship at the SPE Annual Technical Conference and Exhibition, ATCE.
In 2021, a team of 5 students from Politecnico di Milano will participate (for the first time) in Europe regional qualifier contests. We are the only Italian university to participate this year in the event. The Europe round is scheduled for mid-March as a part of 8-th Annual Student Energy Congress.
@POLIMI Team
5students from the Master Degree in Energy Engineering
---

Gianluca Di Bella, Andrea Giorgetta, Charaf El Jaad, Andrea Mosca e Mattia Multari
---